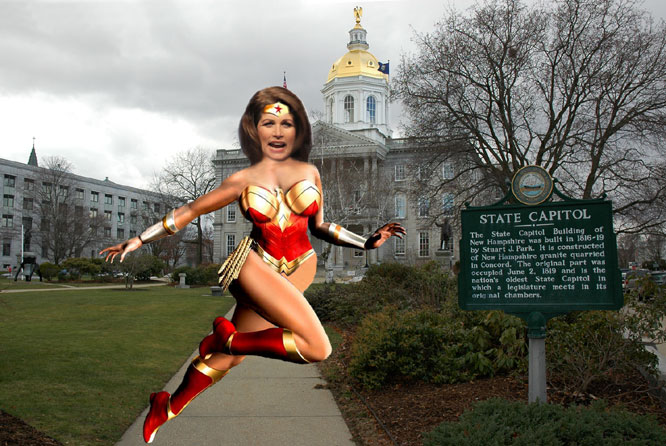 Michele Bachmann Goes Running In New Hampshire!
She's not officially in the race but neither is anybody else... Bachmann's not waiting for Sarah Palin to show up with a book to sell. The Minnesota Representative is making her own face time with Tea Party people who twitter with glee about her rally rhetoric and celebrity status. Bachmann channels the nation's founding fathers with lines like "Don't tell me what kind of light bulbs to buy". She's prone to making gaffes and rewriting American history but her frequent flubs may not matter. If she keeps working this hard she'll find plenty of support in New Hampshire.
March 14, 2011. Ham & Tea Party Luncheon.